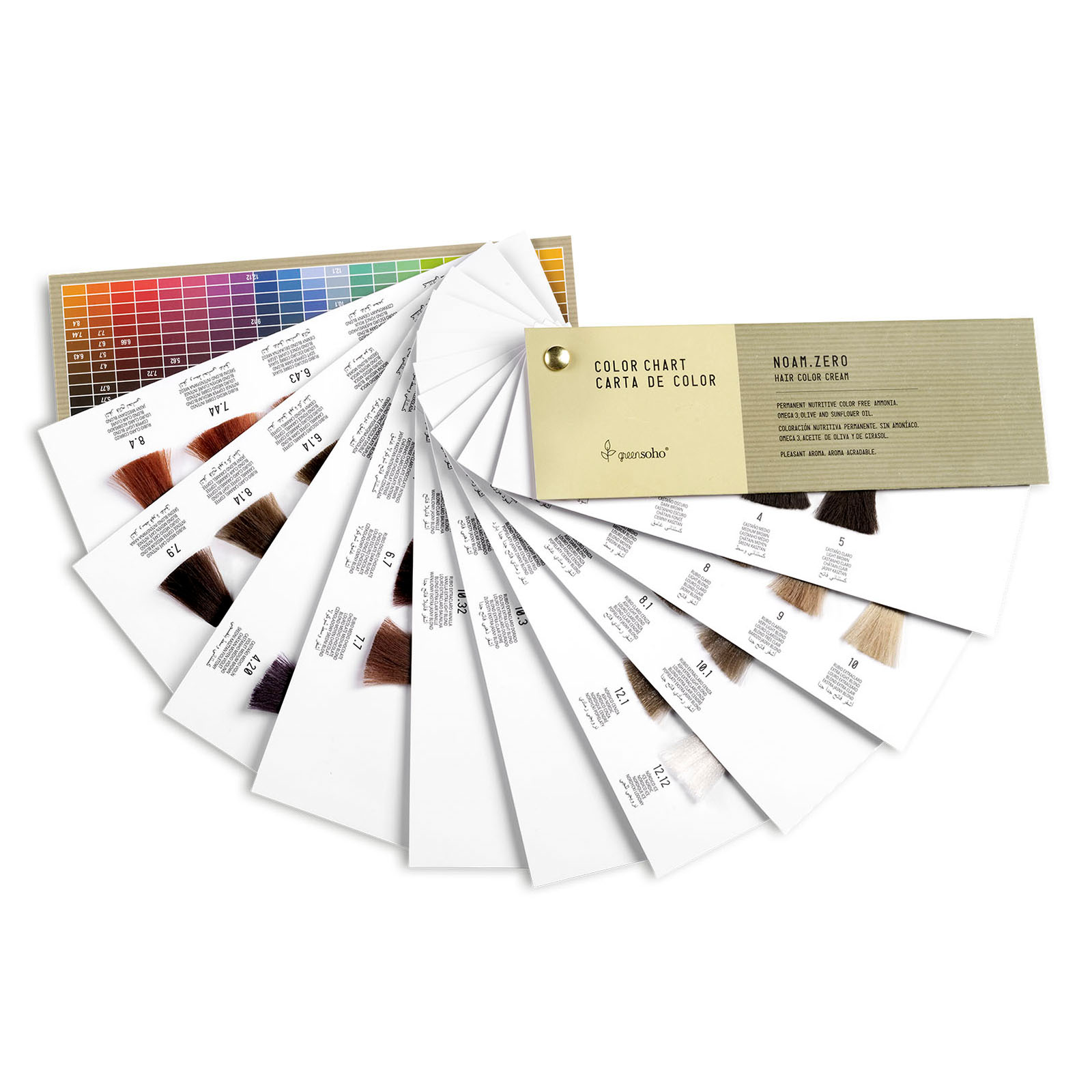 /NOAM.ZERO
Noam.Zero is Greensoho's new ammonia-free dye. Its especially nourishing formula cares for and protects the most sensitive hair. With 40 trendy colors available.
40 trendy shades, essential for salon professionals:
Natural, ash, cold ash, Nordic, gold, vanilla, hot chocolate, double chocolate, violins, iced coffee, mahogany and red and copper.
Greensoho Noam.Zero hair color contains Omega 3, olive oil and sunflower oil.
– Sunflower oil acts as a natural hair conditioner, making it easier to handle. In addition, it gives it softness and shine.
– Olive oil, very rich in oleic acid, hydrates the hair and prevents it from being dry and brittle, protecting it against breakage and helping it to grow stronger and healthier. Olive oil has moisturizing and toning properties, which is why it helps to recover the elasticity, strength and shine of our hair.
– Omega 3 essential fatty acids are very important nutrients for hair follicles, which promote healthy hair growth, nutrition of the roots and hair regrowth. In addition, it stimulates the scalp.
FORMAT