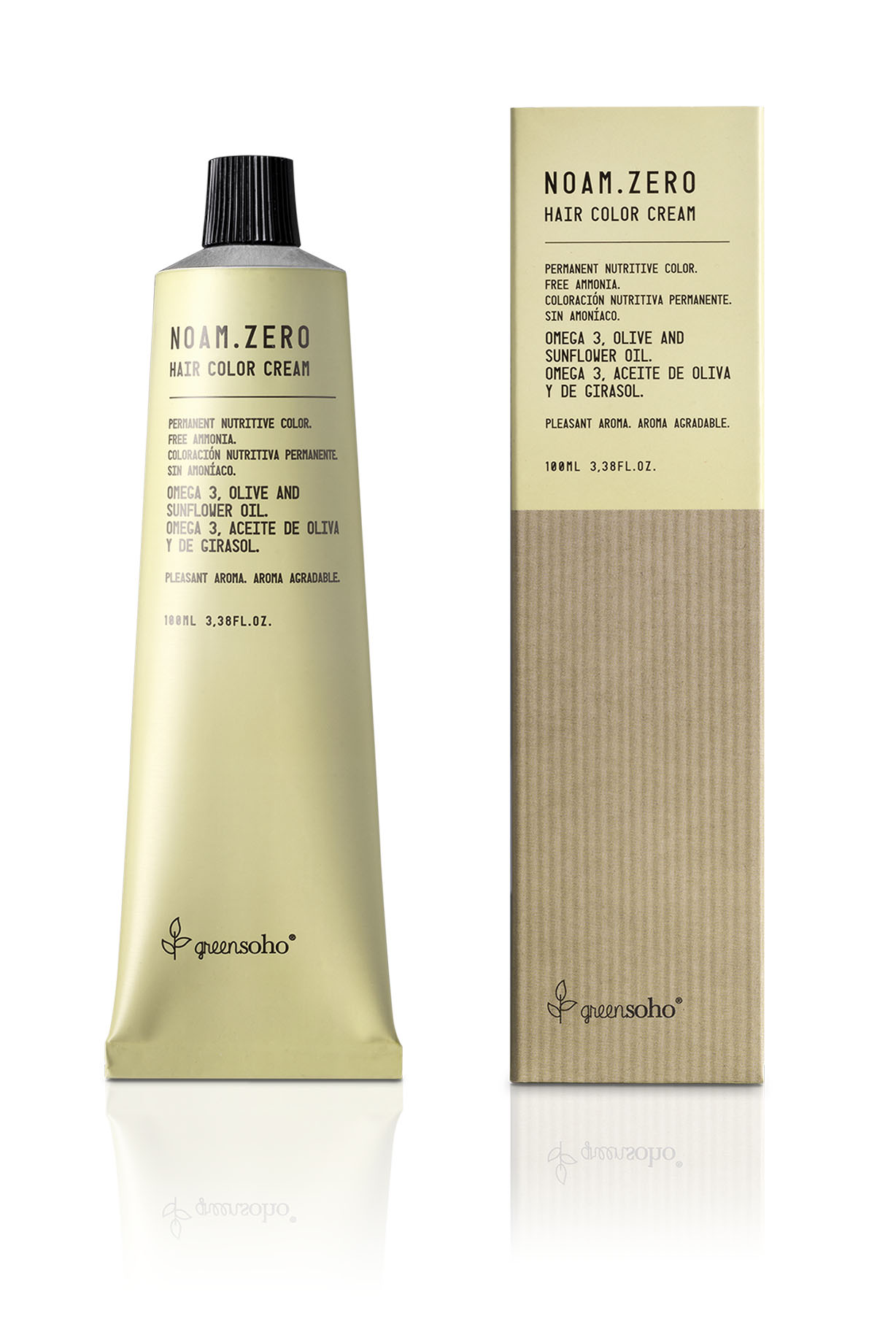 /NOAM.ZERO
Noam.Zero is the new ammonia-free permanent hair color developed by Greensoho.
A color for hairdressing professionals, with a complete range of 40 trendy colors, with which to achieve great results in the salon.
Noam.Zero respects the hair fiber, preserving the natural structure of the hair. Its ammonia-free formula contains Omega 3, olive oil and sunflower oil. Nourishes the hair during the coloring process, restoring its flexibility, protecting it from breakage and split ends. The hair is silky, the color vibrant and with a pleasant scent.
100% coverage of gray.
Long-lasting permanent color with no ammonia.
Nourishes the hair throughout the coloring process.
Leaves hair silky with a pleasant fragrance.
Maximum protection and moisturizing during the application process.
MIX IN A NON-METALLIC CONTAINER UNTIL YOU OBTAIN A HOMOGENEOUS CREAM. APPLY ACCORDING TO THE DESIRED TECHNIQUE AND RESULTS. 1+1.5 APPLICATION: 100 ML OF CHOSEN NOAM.ZERO COLOR + 150 ML OF OXICOLOR 10, 20 OR 30 VOL. ESTIMATED EXPOSURE TIME: 35 MINUTES.
NOAM.ZERO COLOR CONTAINS OMEGA 3 AND OLIVE AND SUNFLOWER OILS. THIS COMBINATION NOURISHES THE HAIR THROUGHOUT THE ENTIRE COLORING PROCESS, RESTORING ITS FLEXIBILITY, AND PROTECTING IT FROM BREAKAGES AND SPLIT ENDS.
FORMAT