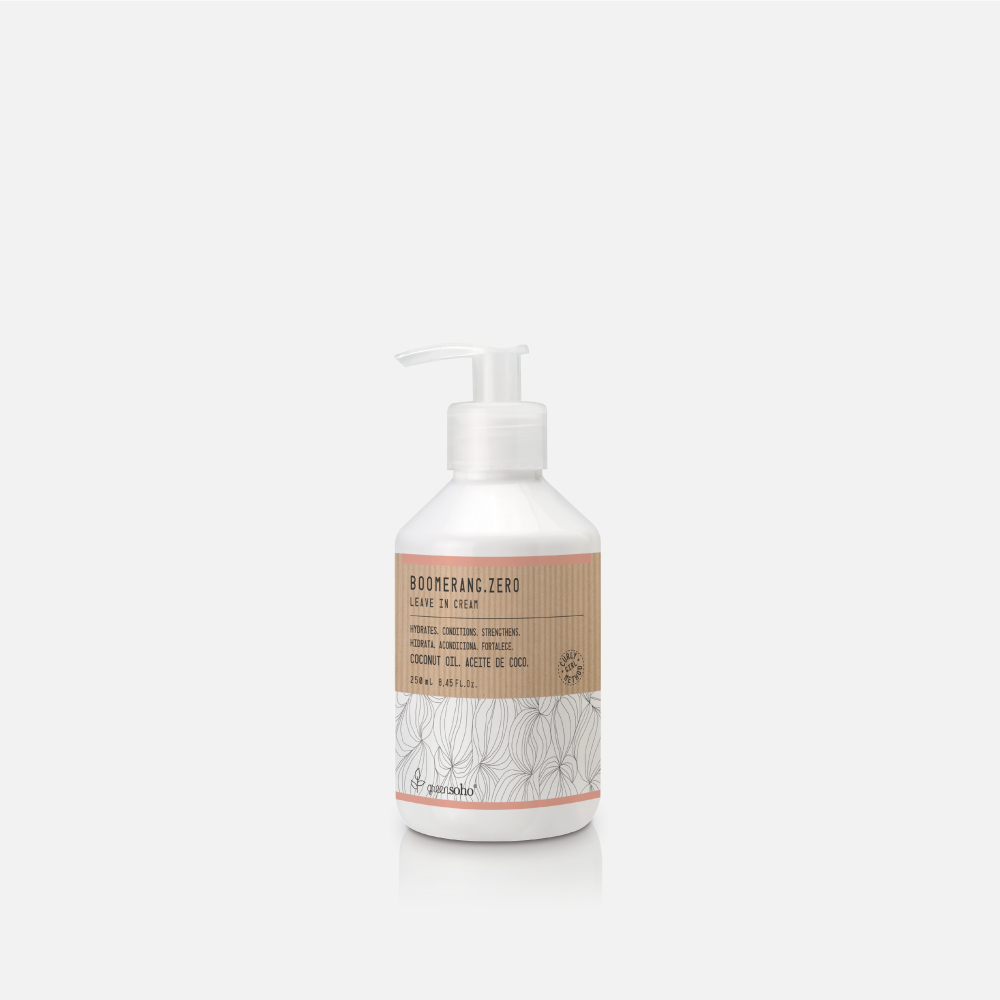 / BOOMERANG.ZERO LEAVE IN
Boomerang.Zero Leave in cream is a leave-in mask specially designed to hydrate curly and wavy hair. Provides extra softness to hair, helps detangle and hydrates strand by strand.
COCONUT OIL
Formulated with coconut oil and its moisturizing properties, this shampoo hydrates naturally and in depth, disciplining curls and waves even in the most unruly hair. Its continued use leaves the hair stronger, with greater elasticity and vitality. Thanks to its moisturizing properties, coconut oil helps prevent and avoid frizz on curly and wavy hair with a tendency to frizz.
It is recommended to enhance its effects with Boomerang.Zero shampoo and Boomerang.Zero Mask.
Format