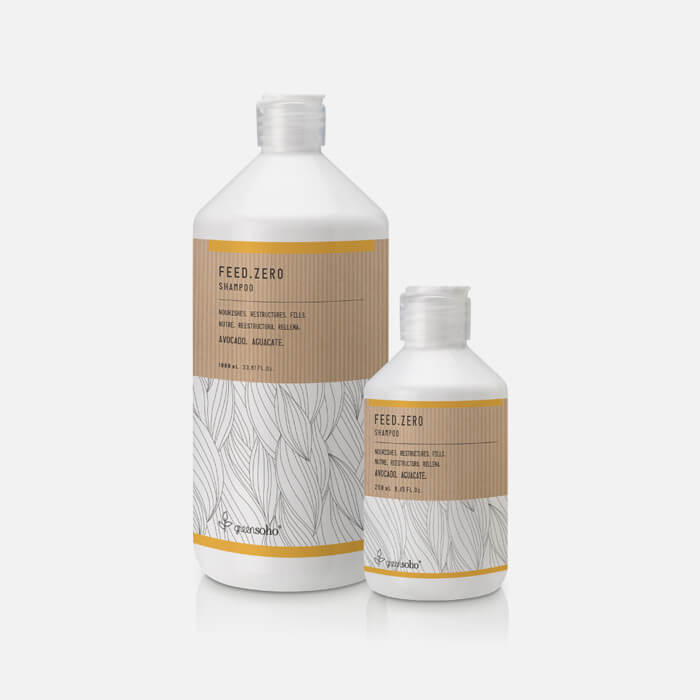 / FEED.ZERO SHAMPOO
Feed.Zero Shampoo was born to care for, nourish and restore the optimal level of nutrients for hair care.
A formula specially designed to repair the hair fiber of the driest, most damaged and porous hair, resulting in healthier, stronger and shinier hair from the first application.
/AVOCADO
Coming from Mexico and Central America, avocado is a perfect ally for punished, dry and damaged hair. Its high protein and mineral content gives the hair a restorative, softening and strengthening effect.
/FEED.ZERO
Greensoho has designed Feed.Zero, a complete treatment line specially designed to repair the most weakened hair. Its shampoo, mask, leave-in and serum restore the driest and most damaged hair, providing it with the dose of nutrition and hydration it needs to recover its healthier appearance.
FORMAT